Autocom

The Autocom diagnostic tool from Tecnodiagnostics in association with UK AutoTalk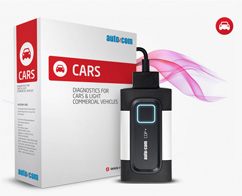 When combining the Autocom diagnostic tool with the Autocom Cars software you gain a professional diagnostic setup with excellent coverage for most vehicle brands on the market.

Autocom Cars is a professional, intelligent tool with functionality such as Intelligent System Identification (ISI) and intelligent System Scan (ISS). With the Autocom Car software you can achieve processes such as service functions, repairs and adjustments to many vehicles in a very short time.

Being a laptop based diagnostic tool the Autocom is portable and flexible within the busy workshop. Along with this the Autocom tool is fast, reliable and quick to install and update meaning less time setting up and more time using the Autocom tool to make money.



Book a FREE Demo

Tecnodiagnostics are one of the leading distributors for Autocom

More about Autocom



Tecnodiagnostics have excellent technical help with over 20 years combined automotive knowledge.

They have a technical hot line which is happy to handle your queries 5 days a week.


With a wide range of makes and models with very strong European coverage, the Autocom is an essential tool for any English Garage.

Please feel free to contact us for a list of the Autocom's coverage



With a sales team all over the UK they are able to come to your garage at a time that suits you to carry out a free, no obligation demo.

Let us plug into a car and show you just what this tool can do!